Chun Li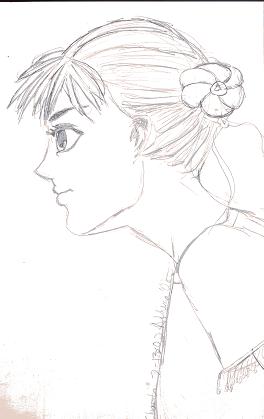 Not an original sketch, but it turned out well.
Probably more on the way. I have two sketches that are colored pencil that arn't up yet, but I have to putz with the scanner, to make sure it doesn't wash them out.
Christine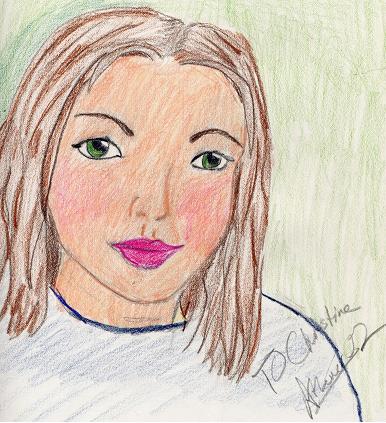 Have to put them both on the site. Can't separate us. Not possible. Ahh....freshman year.

A long way home
I don't know.

Kelly
A portrait of kelly I put up for Braden so he knows who to flirt with when she comes to visit.