Yet a fourth gallery. Do you know where I stole the name Eden from? It's not the Bible....
Pirate
A toy I drew for art class, exercise in shading. I wish I could be a pirate
Katie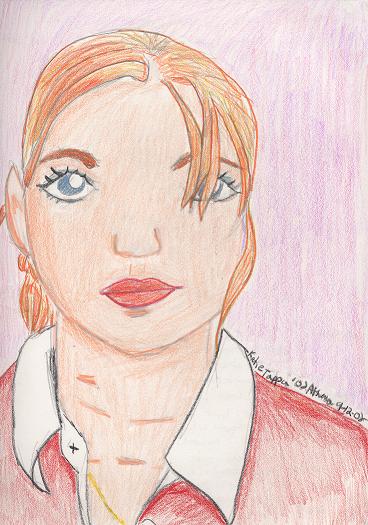 Kate requested a portrait. This is how it turned out.
Alien Girl
Old sketch. Her eyes turned out kinda glassy/buggy
A Little Elven
The kids I was babysittin were drawin, so I just started too. Color's didn't scan well.